It is undeniable that we have come from the industrial age to social media and that includes the hardware of it which is the computer, camera, tv, robot, travel agent, school, store – that most of us can afford.

Most of this fits in our pocket which is about 80% of what we "Liked" this year of 2017.

Yes, we carry those books (audio or Kindle), technology (apps), camera (travel) wherever we are, and here are some suggestions:
Randomly selected 20+17 Likable in alphabetical item:
1.

After Effects, AZ Screen, Adobe Creative, KineMaster, Magisto (Best Video Editors).

Apparently, movies can now be automatically edited using this app but still can

be enhanced

by

your

creativity.
2.

Alexa or Echo (Best AI and Best Gadget).

Apparently, it is

the number one item sold online, number one most downloaded apps both in android and IOS (Apple, a competitor).

I

got this in 2016 for

my

birthday and

purchased

two more for our room.

Also upgraded with

my

new Kindle HD with Alexa and Firestick.

Our after dinner

could not

be more exciting with Jeopardy games or turning off our Christmas lights with ease.

Handy

household intelligent gadget.

(Runnerup:

Firestick and OK Google)
3.

Algarve and Lisbon Portugal (Best and Cheapest Trip in Europe).

We rented a villa for less than $100/day with

a fantastic pool

, kitchen,

and

bar near the beach.
4.

Amazon Cloud (Best Storage for Everything).

The most reliable, fastest and even cheapest cloud for all our files, photos,

and

videos.

I

can find

my

photos and documents with few strike of

my

keypad.
5.

Amazon Prime Photos (Best Storage for Photos).

I

pay only $49 per year for

my

free shipping, free movies,

and

free cloud as a graduate student (with dot.edu email) and even if

for

the

full price

of $99,

it's

well worth it. It automatically uploads

your

photos from

your

phone or computer and best of all dates them, so

I

can share them on

my

"Where were we 9 Years ago" Facebook or Instagram posting.
6.

Barcelona, Spain (Best City to Visit in Europe).

We have

been to Paris, London, Rome, Singapore, Dubai and other fabulous cities but Barcelona is a fusion of history (older than Rome), nature (best beaches), art (music, dance), food (paella and fish), architecture (Sagrada de Familia).

Our

four

days in June and

five

days in July 2017 was the highlight of our 35-day road-trip.

Highly recommend

Airbnb

and Bus Tour Hop on Hop Off and railway.
7.

Black Mirror (Best Sci-Fi series overall on Kodi).

Me

and Myla grew up in the Twilight Zone TV series generation,

and

this series was

a significant

update that

is focused

on the horror and thriller of a

smartphone

, Alexa, Google and other horrors of tech.
8.

Blinkist (Best Cheat on Books).

Yes,

I

sometimes cheat

with books because there is so many out there to read but have no time so

I

listen or read using Blinkist, an app that

summarizes

every chapter but still covers

the essential

detail and sometimes their audio is much superlative than the original book.

(comparable or next choice:

Book Summary Pro).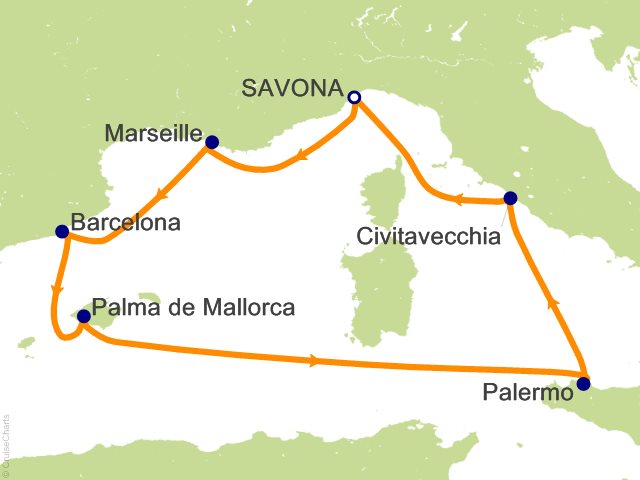 9.

Brightside (Favorite Social Media Entertainment Page)
10.

Costa Diadema (Best Affordable European Cruise).

We would not recommend

any more

big ocean cruise because the special drinks, tours,

and

WiFi

are not included

but the 8-day Cruise is worth it for less than $800 per person this is cheap with lodging and food included, just buy it during

offseason

. Best stop: Palma De Mallorca and Savona.
11.

Costco (Best Supermarket for Toilet Paper and Chicken). Big yet the $60 annual membership is paid off just around 3 month of groceries or gas. We were member 10 years ago but after 3 years we came back as we see a difference and could not resist the quality (toilet paper, fish oil supplement) and prices (cakes, wine, chicken) and exclusive items (Yakisoba instant box meal). It's not just for big family or big bulky shopping, it's smart shopping too.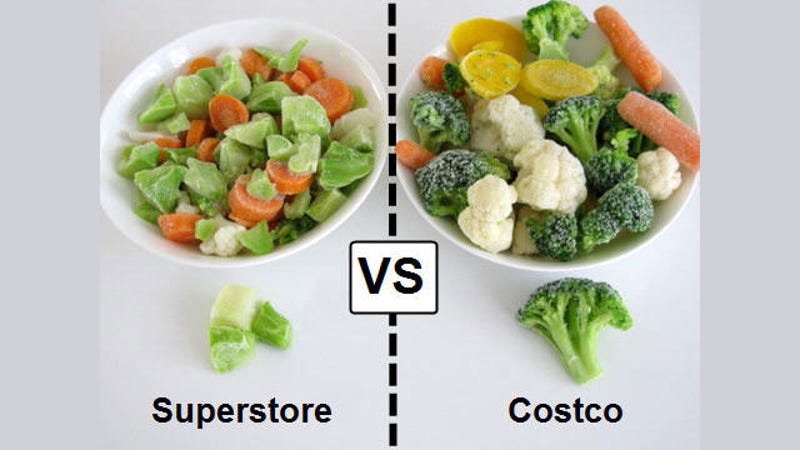 12.

Daily Hope with Rick Warren (Best Life and Religion Podcast).

Couldn't pass a day without 25 inspiring solid life teachings from

my

favorite pastor an speaker.

Podcast

Runner-up

:

How to Be Amazing, Talk Like TEDTalk, NPR
13.

Fearless (Best Political Amazon TV Series).

Another great TV series about human rights lawyer trying to prove the innocence of a convicted murder.

Surprisingly good with many twisted plots and makes

you

think about government conspiracy gone wrong.
14.

Flipboard (Best News Reader App).

Browse

your

social media or use this app and

you

avoid the free

ten

read limits from

excellent

news source like Economy, NYT or Wall Street and save $.
15.

Geneva Switzerland (Best 6 Day Week in Europe).

Our secondweek-long visit to our relatives was so enjoyable living right in the heart of Geneva while we live like local shopping groceries at Migros (a cross between Lidl and Walmart) while on a scooter, taking public transportation and driving on a weekend day trip to Munich, Berne, and other major cities.

The swimming at the Lake Geneve was a great highlight.
16.

Goalcast (Favorite Social Media Career Video Page).
17.

Google Trips (Best Tourist Guide).

This

is a

must-have

when

you

travel whether

it is

a

road trip

or by plane as it gives

you

the actual advice and

total

guide and real-time rating and recommendations.

I

dumped Travel

Advisor

as most of the advice are paid sponsors and has

been tainted

with many wrong tips and ranking.

My

favorite is that it

is linked

to Google Map that

advises

on rail or Uber directions.
18.

Groovebook (Best Printed Souvenir).

Who wants a print of their Instagram shots?

We all do (I think) not because just in case we lose our phone or cloud photos but to have them

bound

and flip like the old fashion way is still exciting.

Moreover,

for less than a cup of Starbucks

Grande

you

get 150 copies of photos in an album delivered monthly.
19.

Hoopla, RB Digital, OverDrive,

Cloudlibrary

and other Audiobook (Best smartphone apps).

I

still don't understand why other still pay $15 monthly subscription to Audible when we already paid with our tax to these libraries supported Apps for bestselling books.
20.

Humans (Best Sci-Fi Amazon TV).

A

Binge

worthy TV series about some futuristic British family who hired an AI nanny.

We like this a little bit more than Westworld (HBO) which we also binge watch this year because it is more "human" and more realistic than Westworld (Thandie Newton).

They both earn 9 out of 10 Stars in our IMDB rating.
21.

Instagram and Facebook Camera (Best Photo Filtering Apps).

Sorry,

Snapchat,

you

should have sold to Facebook, but they had the sweet revenge by designing a better live filter

and

other

Snapchat

features like disappearing post.
22.

Lidl or Aldi Supermarket (Best Grocery for Cheap Eggs, Bread

and

Fruits).

Although Lidle maybe a bit more superior this original Trader Joe got everyone shopping spree on everyday items like fresh milk and generic cereals.

Best of all no more shopping cart all over parking lot.

I

suggested this

5

years ago when we first shop at Aldi in Italy.

45 cents for a dozen egg, can't beat that Walmart.
23.

Lost City of Z (Best 2016 Amazon Movie).

Amazing true to life story of a British explorer of the Amazon in the 1920s.

With 78

Metascore

we thought to give it a try even though it

was released

in 2016.

Great family flick.
24.

Marseilles, Nimes, Avignon France (Best Other City in France).

Want to see real France without the Eiffel, drive further south near the

border

of Spain and Switzerland and capture not so tourist but lots of history and beautiful structures and delicious dining experience.

Best AirBnB experience in Nimes.

Check our YouTube page for the

full experience

.
25.

Nas Daily (Favorite Social Media Travel Video Page).

The 1-minute video is so quick and full of honest, untainted advice.
26.

Now

I

Have Seen Everything (Favorite Social Media Trivia and How-To Channel).

A variety

of topics well concocted, not just videos but actual articles.
27.

Pluto

and

AOL News App (Best News Amazon App).

AOL is mostly Ad free and

well-curated

from a

various news organization

.
28.

Predestination

with Ethan Hawke (Best Sci-Fi Action Amazon Movie).

This

is an old flick,

and

you

are finally figuring out we have a soft spot on Sci-Fi

but

with a

more human element

like this time travel and conspiracy, CIA induced theme action drama.

(Also:

The Book of Henry and What Happened on Monday)
29.

Public Library and their Ebook / Audiobook / Movie (Best Source of Information and Entertainment).

Use

your

tax-paid benefits

; most

states pay Overdrive, Hoopla, Zinio and other

subscription-based

video/audio/book materials, so we can stream, listen and flip them at our convenience.

You

can have multiple

cities

or group accounts like

me

:

Virginia Beach, Navy, Long Beach, Norfolk, Ventura (I get the last three as a

veteran

and prior resident),

so

that is over 50 books, movies, magazines,

and

audio music a month.

That is over $100s of monthly savings!
30.

Salamanca Spain (Best 3 Day Trip) – of all our travel, we spent most of our time in Barcelona for about

six

days total, yet our family enjoyed our

two-night

stay in Salamanca, Spain other than Sevilla, Madrid and an

other major city

in Spain.

(See 35-day Summer

EUROad

in our YouTube and Facebook page adventure)
31.

The Shape

of

You

by Ed Sheeran (Best Pop Music).

We love the beat,

and

most of all the interpretation of music is like everyone we love does not matter what shape we are.

God shaped us the way we were.
32.

Short URL by Google (Most Useful App for Sharing Links).

It is hideous to post those long URL Links.

Simplify by click "Share" on whatever source you have it (YouTube, Podcast, Kindle) then Apps will show up (like FB, Instagram or Email), just choose Shore URL App and you can just paste that on comments or text messages.
33.

Silence by Martin Scorsese (Best Amazon Movie).

Our family enjoys the topic of religion and other culture, in this

case,

Japan.

However,

that was not the reason we enjoyed this

big

theme movie about the 1600 Italian Jesuit missionaries to went to save the other missionary (Liam Neeson).

Must see.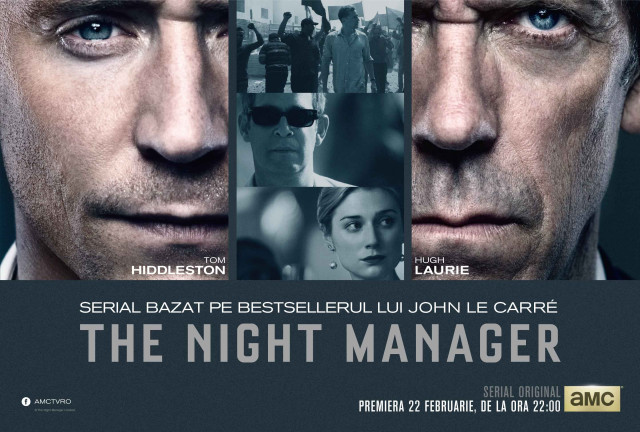 34.

The $3 Nachos at Agave Bar (Best Cheap Food).

Voted the best Nachos in Virginia Beach but on Thursday, that is our complete dinner.

So generous of all the spices and chips and meat on nachos.

Yummy.

Can't go wrong with $9 family meal plus $2 beer.
35.

The Night Manager (Best Suspense Amazon TV Series).

Another British made TV series set in Egypt with a hotel manager who infiltrated an arms dealer's illegal group that

was linked

to some

authoritative

government officials
36.

T-Mobile (Best Phone Service).

We started with Verizon (too expensive), ATT (longest) and so glad we

switched

to T-Mobile, we were checking in daily, making USA calls, streaming Podcast and YouTube while driving and

traveling

for 35 days in Europe with no additional cost.
37.

TuneIn Pro (Best Podcast App).

I

used the Amazon app as it is Ad Free and get all kinds of talk here are some of

my

favorite:

Business Daily, Daily Hope, How to be Amazing, Tony Robbins, Tim Ferris, HBR Ideacast, TEDTalks daily.

(

Runner-up

:

Castbox

, Podcast Addict)